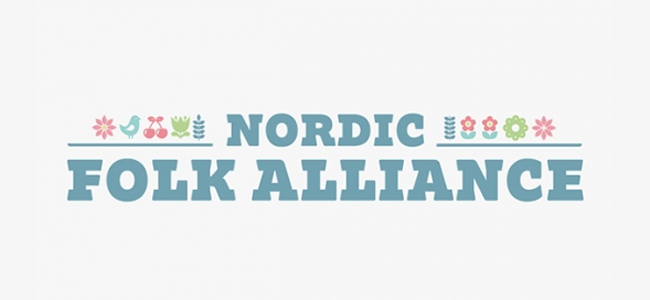 Onsdag 1 April + Torsdag 2 April
Kultur i Väst arrangerar: Nordic Folk Alliance 2020, i Göteborg, i samverkan med ett flertal andra och på uppdrag av Nordic Music Export (NOMEX).
Nordic Folk Alliance är en showcasefestival för folk- och rootsmusik, med musik, seminarier och nätverk. Dagarna smygstartar den 31 mars med en invigningskonsert, öppen för allmänheten, med Folk All-in Band. Read more the consert here >>
Konferensen ink seminarium och showcases är öppen för delegater, registering på länk nedan.
Nordic Folk Alliance is a part of the international family of Folk Alliance International, the biggest meeting place in North America for folk music.
Registration for delegates
Conference fee 1 500 SEK (students with student ID 750 SEK) including all seminars and showcases, it also includes a ticket to a public consert in the evening 31 March.
Last date for registration 15 mars. Register here…
Registration for students here…
---

Official Showcases
Bands/artists play either day #1 or day #2
Official Showcases during Nordic Folk Alliance 2020 at Musikens Hus, Gothenburg, 1–2 April 18.00–21.30. Read more about the artists here…
Lena Jonsson Trio, Sweden
Baskery, Sweden
Gjermund Larsen Trio, Norway
Julietnorth, Norway
Juuri & Juuri, Finland
Teija Niku, Finland
VÍÍK, Denmark
Floating Sofa Quartet, Denmark
Svavar Knútur Kristinsson, Island
---
Late night showcases
Bands/artists play either day #1 or day #2
Late night showcases will be held 1–2 April 21.30–24.00 at Musikens Hus (2 stages).
Read more about the artists here…
Duo Emilia Lajunen & Suvi Oskala, Finland
Kjorstad Brothers, Norway
Spöket i köket, Sweden
Fionia Folk Brothers, Denmark
Louisa Lyne & di Yiddishe Kapelye, Sweden
Tjango!, Finland
Breda gatan, Sweden
Jonas Alaska, Norway
Ylja, Iceland
Mejram, Sweden
---
Vi öppnar kl. 17.00
På scen kl 18.00
Åldersgräns 18 år
Hela huset – Två scener, två våningar
Ingång Djurgårdsgatan 13
Meny & bar.