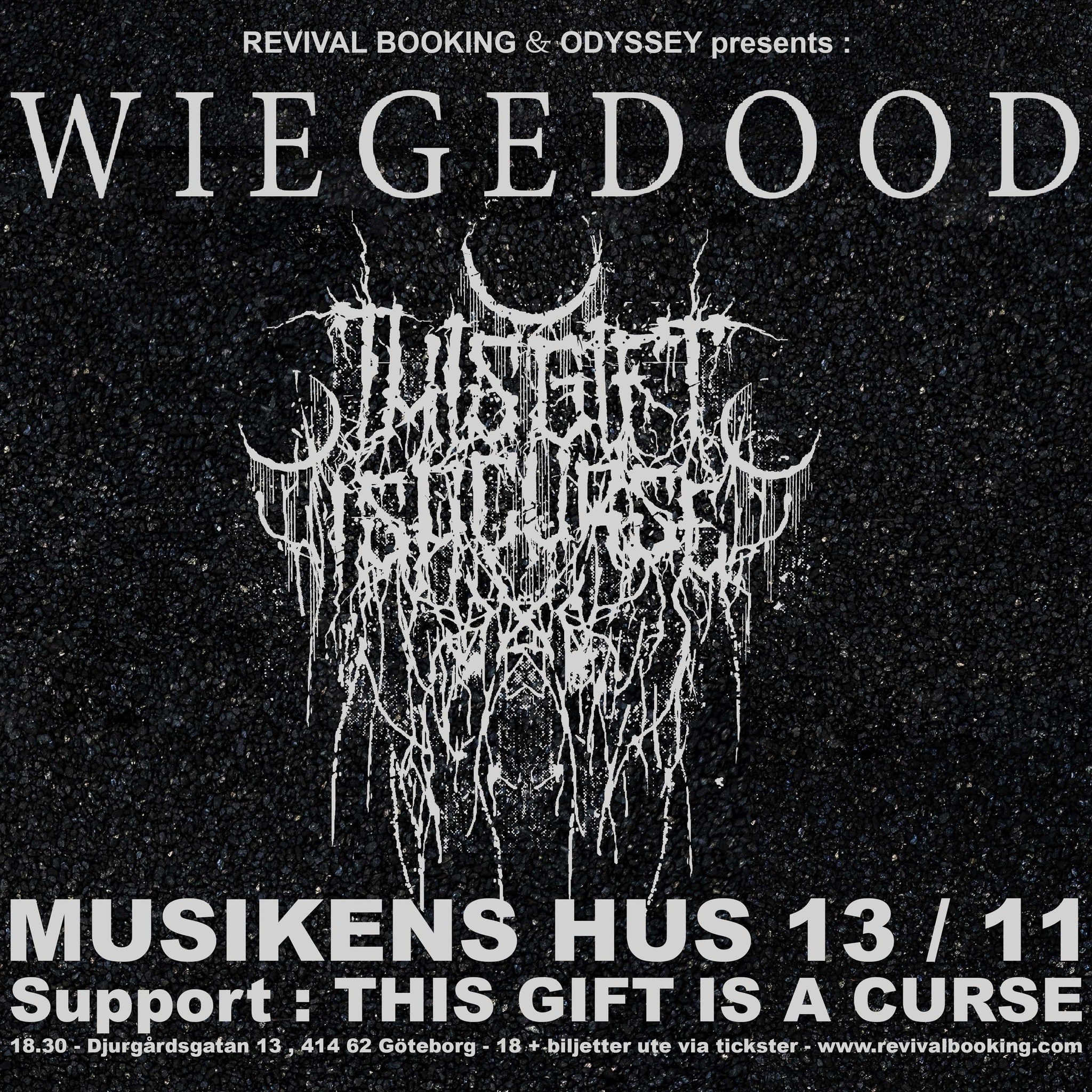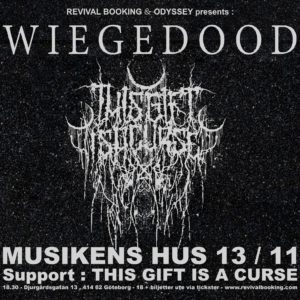 WIEGEDOOD + THIS GIFT IS A CURSE
Revival Booking & Odyssey presents:
---
WIEGEDOOD – BE
– "There's Always Blood At The End Of The Road" focuses on the filthiest and most disgusting parts of human nature and society. It steers clear from the typical Black Metal themes and concepts, instead zoning in on the struggle we lead within, trying to overcome the fact we are all made from that same filth.  Exploring places the previous trilogy didn't even scratch the surface of, both lyrically and musically. A first hand look into pure disgust, a psychotic ride with synths, taperecorders, hot club jazz and distressing samples. A definite switch from their previous work, a dark turn into something unexpected and unwelcome.
---
THIS GIFT IS A CURSE – SWE
– The experience that is 'A Throne of Ash' consists of poisoned blood, dying flesh and the dark ash from the charred body of man – both on a physical and astral plane with the underlying notion that nothing that transpires in what we call 'reality' has a greater meaning.
THIS GIFT IS A CURSE vomit forth a steady stream of pitch-black venomous hate. The Swedes passionately demonstrate that black metal remains fertile ground for new sounds. Combining elements of hardcore and sludge with influences from occult black metal as well as drone, 'A Throne of Ash' sets a new benchmark for vitriolic viciousness and massive sonic onslaught.
---
Arrangör: revivalbooking@live.com
Söndag 13 November
Stora scenen
Vi öppnar kl. 18.30
Entré: earlybird 200kr + service säljes via tickster
Åldersgräns 18 år
På stora scenen
Ingång Djurgårdsgatan 13
Meny & bar.