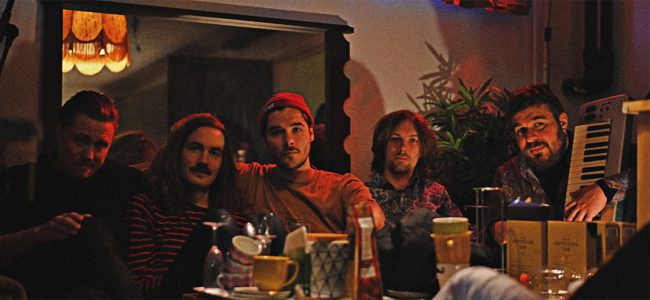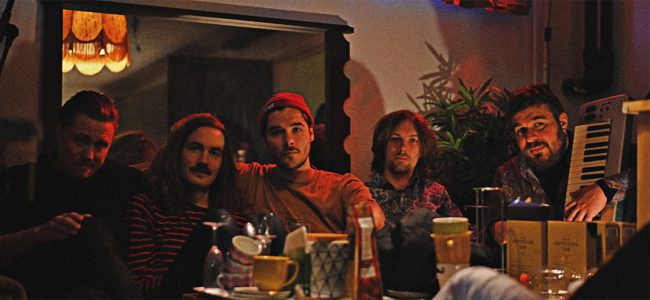 BABY JESUS + Support: WHEELS
---
Fiery, raw, and raucous, four-piece garage rockers, Baby Jesus, are keeping rock and roll alive and well in their hometown of Halmstad, Sweden, with psychedelic flare, a punk edge, and enough energy to heat up a hearty dinner of Sjömansbiff for 12.
Founding members and long time friends. Fredrik Kristoffersson (guitar/vox) and Elis Jäghammar (bass/vox), spent a few years together in various metal and hardcore punk projects.
It wasn't until they both moved to Oslo, Norway, in 2011 that they discovered and became infatuated with the 13th Floor Elevators— a legendary mid-sixties rock act from Austin, Texas largely credited with coining the phrase "psychedelic rock." The Elevators' music hit Elis and Fredrik like a rock. That experience opened their ears and writing sensibilities to the music of Night Beats, Black Lips, a range of Back From the Grave compilations, and—funny enough—Pugh Rogerfeldt, Träd, gräs och stenar, Philemon Arthur & The dung, and other great Swedish talents who made the rounds on their country's turntables in the late sixties and early seventies with their wild and often experimental amalgamations of rock, psych, folk, and country music.
2023 comes with new offerings i the form of the album simply titled "Rock n Roll Music" (for why lie when it's true). The album is filed with Rolling Stones-esque songs with lots of things going on in the background. There's a neat rhythm guitar, fuzz and a solo that's slippin' and slidin' all over the place. A rock n roll piece that inevitably will become a standard on every single god damned young rock 'n' roll bands setlist in the future.
---
Support: WHEELS
Wheels är en powertrio från Göteborg med förkärlek till gammal, tung flumrock och nyare, inte för tung, hårdrock med angränsande genrer från både de billiga och dyrare skivbackarna.
Efter förra årets andra EP är trion tillbaka med nytt blod och inom kort sitt första album.
Lördag 26 Augusti
Hängmattan
Vi tar entré från kl. 21.00
På Scen ca kl. 22.00
Entré: 150 kr (ink avgift vid förköp)
Åldersgräns 18 år
Hängmattan
Ingång Karljohansgatan 16
Meny & bar.
Restaurang öppen tidigare >>>
Köp förköp eller på Pusterviksbiljetter/Järntorget