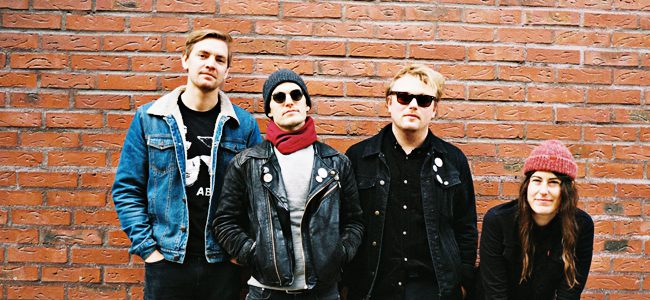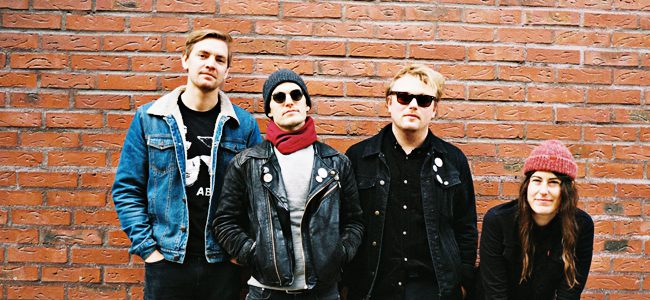 Rotten mind + Support Routine death
---
ROTTEN MIND
"Rotten Mind are back with a new album and are touring Europe!
"Unflavored" is the fifth studio album by Swedish punk outfit Rotten Mind. The LP picks up where the group's latest full-length "Rat City Dog Boy" from 2020 left off.
The influences from post punk and dark wave heard on previous albums are now even more predominant, contributing to gloomy soundscapes and darkened melodies throughout the album.
At its core, the straight forward punk rock that characterizes Rotten Mind's early albums is still a driving force in the sound."
---
ROUTINE DEATH
"Sublime electronic psychedelia." The Quietus
"Psych-pop that matches extreme dark against shades of pure light… a dense
but intoxicating experience." Clash Magazine
'Comrade' is the third album from Gothenburg, Sweden-based DIY project Routine Death. The new record from husband and wife duo Lisa and Dustin Zozaya, their first since 2019, is released September 1st 2023 via Fuzz Club. The record journeys through washed-out lo-fi dream-pop and shoegaze walls-of-sound, by way of ethereal ambient, glitched-out electronics and new experiments with samples and field recordings.
---
Hängmattan har öppet från 15.00, biljett visas från 20.00
Meny och bar!
Lördag 10 Februari
Hängmattan
Vi tar entré från kl. 20.00
På Scen ca kl. 21.00
Entré: 170 kr (ink avgift vid förköp)
Åldersgräns 18 år
Hängmattan
Ingång Karljohansgatan 16
Meny & bar.
Restaurang öppen tidigare >>>
Köp förköp eller på Pusterviksbiljetter/Järntorget