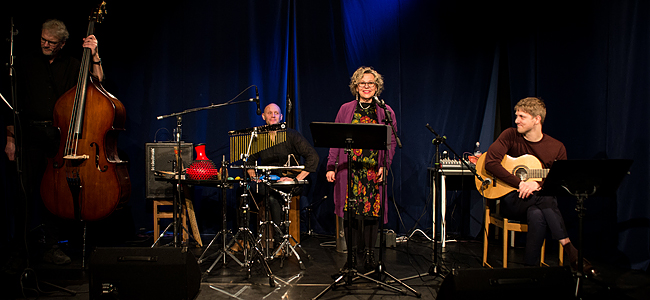 Torsdag 23 Januari
The Affair between Jazz and Samba
The affair led to the birth of the classic and original Bossa-Nova written by Tom Jobim, Baden Powell, Vinicius de Moraes, Luís Bonfá, Carlos Lyra, Caetano Veloso and many others.
It can be heard in a Brazilian bossa-nova accent, swinging slow in its sensuous, infectious beat, and it gets heated up by the passion of Samba.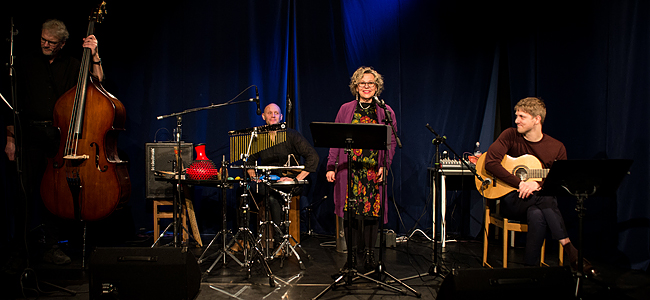 Foto: Gustavo Perillo Nogueira.
The Maguinha Quartet
Erik Falk: Acoustic guitar
Ben Lyngfelt: Double Bass
Jakob Xavier Kain: Brazilian Percussion
Maguinha Machado: Vocals
Maguinha is an original and authentic bossa-nova singer who has performed and recorded with noted world musicians in Rio, New York, Miami, Tokyo.  She now lives in Sweden and performs with Swedish musicians in the Gothenburg metropolitan area.
Fri entré
Start kl. 20.00
På Hängmattan
Ingång Karljohansgatan 16
Restaurang öppen med a la carte från kl 1700 – Meny & Bar.
Arrangemanget sker i samarbete med ABF Göteborg