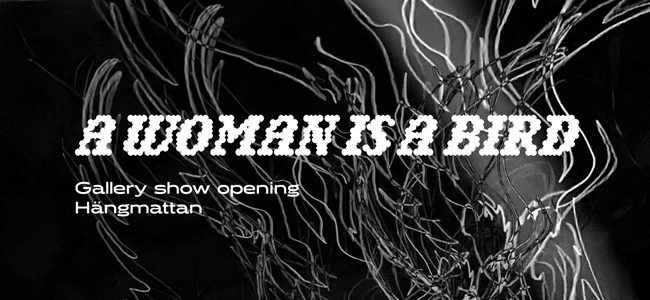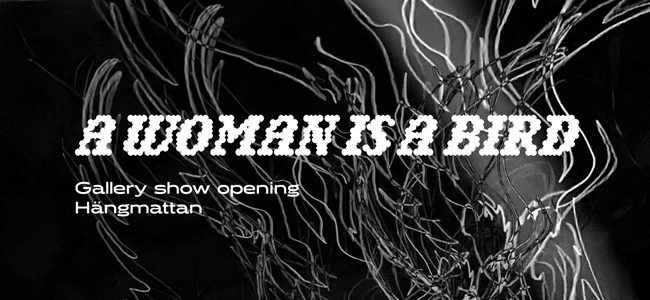 Vernissage – A woman is a bird with Monique van der Wal
Välkomna in på vernissage med mat, bar och DJ. Utställare är Monique van der Wal.
---
This exhibition marks the debut of four newly made illustrations by artist Monique van der Wal. Continuing her artistic development in Sweden, she brings her Dutch illustration style to be merged and transformed while living in Göteborg. This series comes forth as a response to the comparison between women and birds: smalls, fragile things that must be caged for their own safety, because there are dangers in the world, which chase and seek to capture them. This pursuit is often accompanied by violence and denigration of women. This series explores the struggle of being a woman in a society that belittles and tries to constrain them, but has a strong voice woven throughout as the artist refuses to let women be the victim of this system but rather uses the medium of illustration to show them as victors.
The evening continues with fellow artist Andrea Oded as DJ. For this event he will give you a mix of genres including mediterranean, funk, disco and more. Come to celebrate the vernissage and stay for Andrea's mix of upbeat tunes. In short: get ready to see some art and dance for hours!
---
Meny och Bar som vanligt.
Fri entré!
Fredag 17 Februari
Hängmattan
Start kl. 20.00
Fri entré
Hängmattan
Ingång Karljohansgatan 16
Meny & bar.
Restaurang öppen tidigare >>>