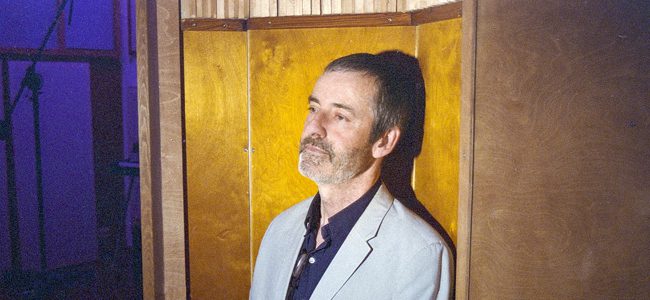 Crime & the city solution
Revival Booking presents:
CRIME & THE CITY SOLUTION – (AUS) + Support
---
CRIME & THE CITY SOLUTION
The band have announced details of a new album, the killer. Their sixth studio album, and their first in over a decade, is set for release via Mute on vinyl, CD and download on 20 October 2023: https://mute.ffm.to/catcs_tk
Listen to the first track to be shared from the album, 'Peace in my Time', an elegiac crescendo that Simon Bonney explains, is "about acceptance, more than just 'peace'," before continuing: "I don't think there'll ever be 'peace' – nothing surprises me any more about what people to do to each other. But the song is about the acceptance of uncertainty, and also an acceptance of who you are.". Video by Berlin based artist Elvira Akzigitova: https://youtu.be/iEnbNp6voZk
The album began life as a PhD application that came to life when the band's core members, Simon Bonney and Bronwyn Adams, found themselves stuck in their native Australia under one of the world's strictest lockdowns, their nomadic lifestyle put on pause by the pandemic. "Naturally", says Simon, "I sat and I pieced together a PhD application about decision making in Afghanistan in the late 80s. But as it turned out, it was actually more of a record than it was a PhD."
---
JOSHUA MURPHY – AUS
www.facebook.com/JoshuaMurphyMusik
www.mute.com
Joshua Murphy is an ex-pat Australian musician, now living in Berlin and his debut solo EP, Lowlands was released in December of 2022, on the aufnahme + wiedergabe label. Lowlands is a slice of Australiana story telling in the bleak and often unforgiving outback, where loneliness, distance, scorching heat and dead cold can easily affect the human psyche. It follows in the gritty southern gothic vein of Nick Cave, where good and evil court in the dust and sweat of yesteryear's memories, which are long in small country towns. Murphy echoes a tradition of musicians where there is nothing that quite sounds like the Aussie post-punk scene from Cave, or the laconic late Roland S Howard, or the hauntingly beautiful songs of the late David McComb of The Triffids. We spoke to Murphy about the EP, what lead to the writing and was involved in the recording. I will just say that as an Australian, this land leaves an indelible mark under your skin.
---
Frågor: revivalbooking@live.com
Söndag 17 December
Stora scenen
Vi öppnar kl. 19.00
Entré: 220 kr (ink avgift vid förköp)
Åldersgräns 18 år
På stora scenen
Ingång Djurgårdsgatan 13
Meny & bar.